Multiple activation bypass valve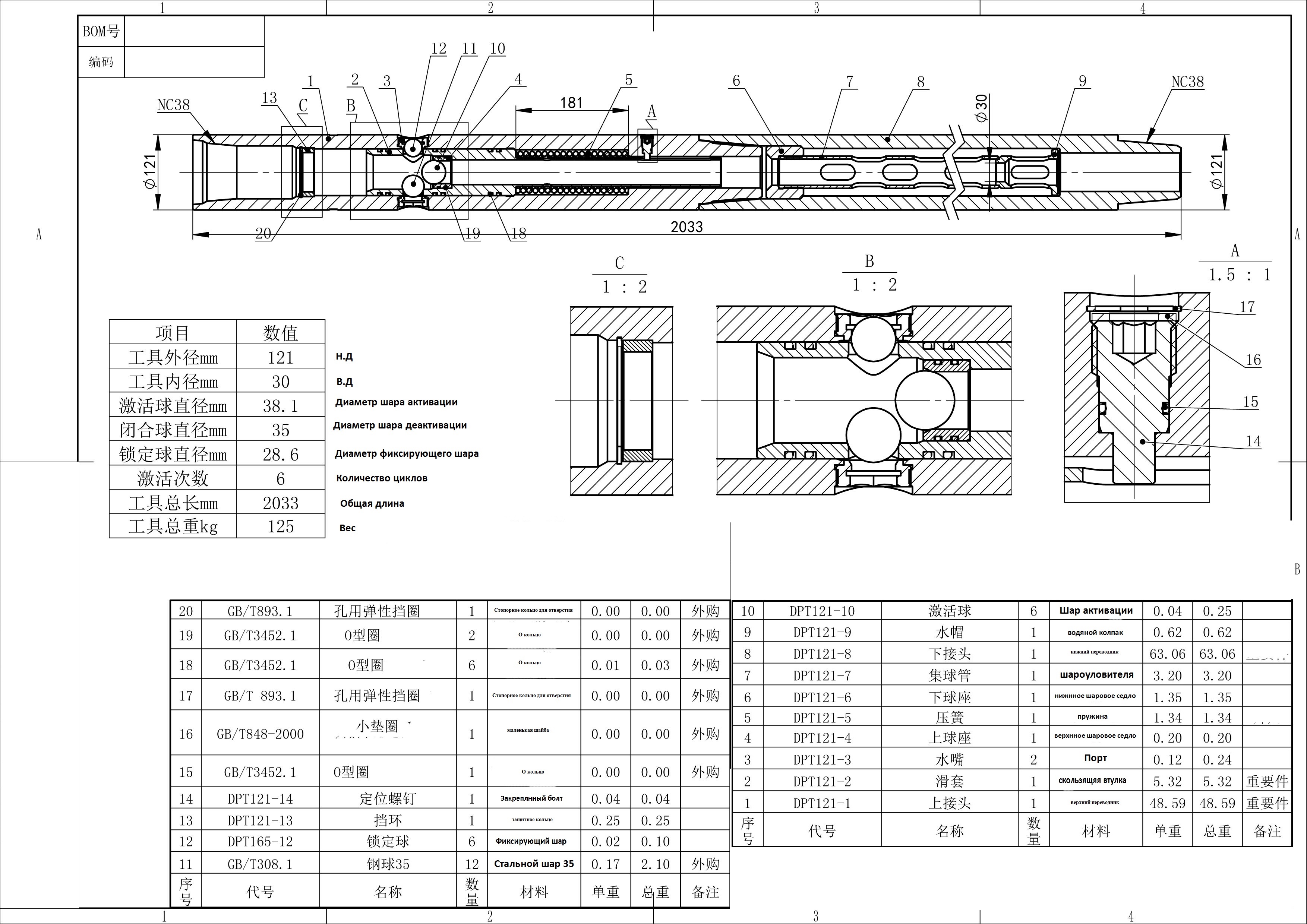 1. The Multiple activation bypass valve is a set of short connection that can be opened and closed multiple times. .It is generally installed in special drilling tool combinations such as directional drilling, speed-up drilling, and logging while drilling. It can open and close the bypass in time according to the downhole conditions. The valve performs special operations and enhances the applicability of special drilling tool combinations, which is conducive to improving production efficiency and reducing well control risks.
2.Product features
-Special operations such as plugging can be realized without hoisting operation, shortening the drilling cycle and reducing the risk of well control;
-Bypass valve is automatically closed when the pump is stopped to reduce possible U-shaped pipe effects or well control problems;
-Not limited by downhole tools, instruments, and bit holes, can achieve large flow well washing:
-Can effectively remove cuttings in directional and horizontal well sections ;
-Can effectively protect downhole instruments and power drilling tools ;
-Can realize multiple downhole opening and closing operations, etc.
Specification and technical parameters:
| | | | |
| --- | --- | --- | --- |
| TOOL SIZE (mm) | 165 | 203 | 241 |
| DRIFT(mm) | 30 | 38.1 | 38.1 |
| PORT DIAMETER(STANDARD/AUTOLOCK)mm | 31.8/27.9 | 38.1/34.3 | 38.1/34.3 |
| ACTIVATION BALL SIZE(mm) | 50.8 | 63.5 | 63.5 |
| LOCKING BALL SIZE(mm) | 28 | 35 | 35 |
| STEEL DE-ACTIVATE BALL SIZE(mm) | 35 | 44 | 44 |
| NUMBER OF CYCLES | 6 | 6 | 6 |
| WEIGHT(kg) | 363.2 | 454.0 | 454.0 |